7-Year-Old Boy Claims to Be Reincarnation of Guccio Gucci
Max Alexander started designing dresses when he was just 4 years old and believes that he is the reincarnation of Guccio Gucci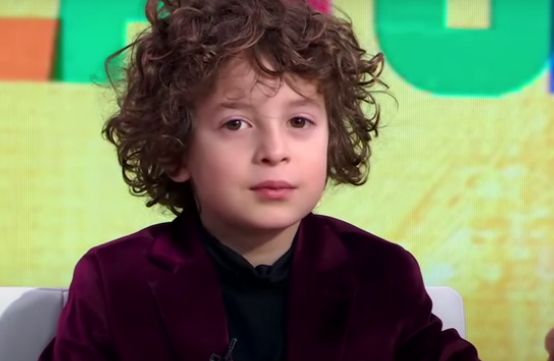 Max Alexander started designing dresses when he was just 4 years old and believes that he is the reincarnation of Guccio Gucci, the founder of the famous fashion house.
Max's mother, Sherri Madison, says that her son's interest in fashion came out of nowhere. "We were at dinner during the lockdown, and he just literally announced, 'I need a mannequin,'" she told People Magazine. "He was very serious. No laughing."
Madison was surprised by her son's request, as he had never shown any interest in fashion before. But she got him a mannequin, and Max immediately started designing dresses. "He just started making dresses, it was the craziest thing," she said. "I ran and got my husband. I was like, 'Come out of your office, you have to see what Max is doing. It's crazy.'"
Max's designs are sophisticated and detailed, and he has a clear understanding of the principles of fashion design. He even uses the same techniques and materials that Guccio Gucci used in his own designs.
"He knows all about the history of fashion," Madison said. "He can tell you about the different designers and their styles. He's even been able to identify some of the fabrics that Guccio Gucci used."
Max has also made some bold claims about his past life. He says that he was Guccio Gucci in a previous life and that he remembers working in his father's leather goods shop in Florence. He also says that he has a special connection to the Gucci brand and that he feels a strong sense of responsibility to uphold its legacy.
"I want to make people happy with my designs," Max said. "I want to make them feel beautiful and confident."