BetFury
Get free cryptocurrency and gamble it to make bigger profits.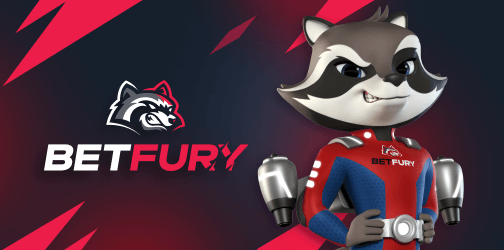 Free Cryptocurrency every 20 minutes.
Click the REGISTER HERE button
Sign up via email, Google or another method.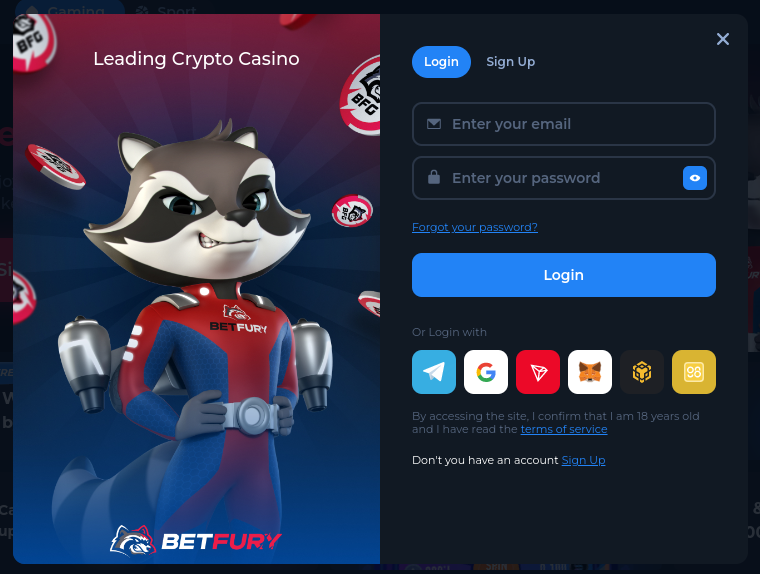 Withdraw free cryptocurrency every 20 minutes.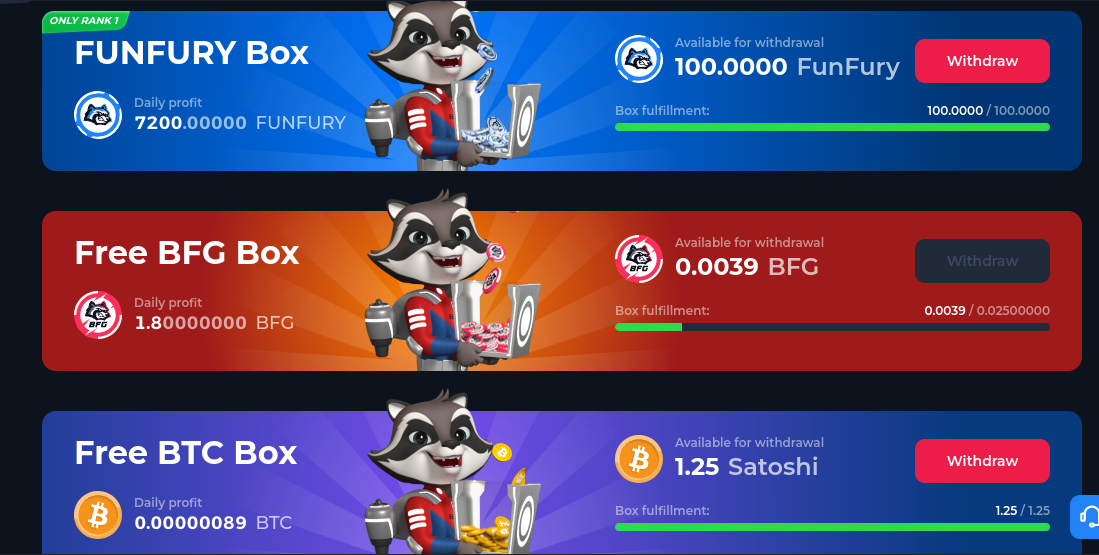 Gamble with the free cryptocurrency to win more cryptocurrency.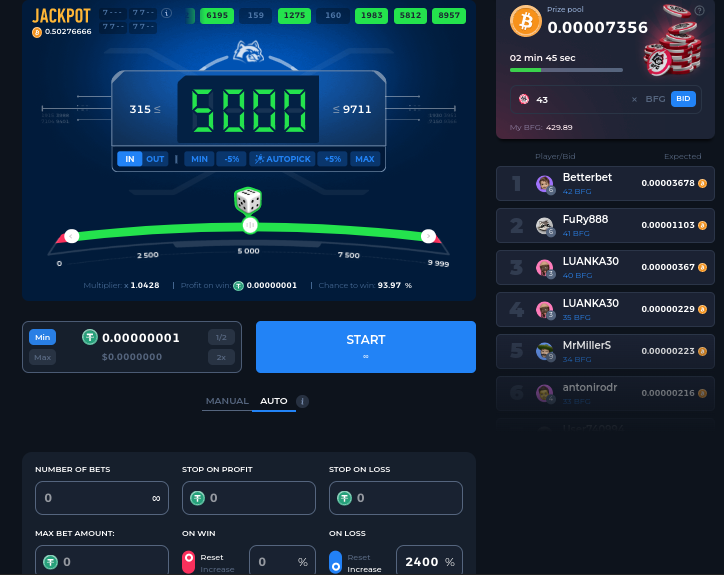 Earn BFG Tokens for every $0.01 bet, or via a free bonus box. The more BFG you hold on to, the more additional cryptocurrency you earn free every day (10 BFG minimum).

The more you wager, the higher your Rank goes. The higher the Rank, the more bonuses, rewards and promotions you can get for free.