China's Zhurong Rover Finds Signs of Recent Water on Mars
China's Zhurong rover has found signs of recent water on Mars.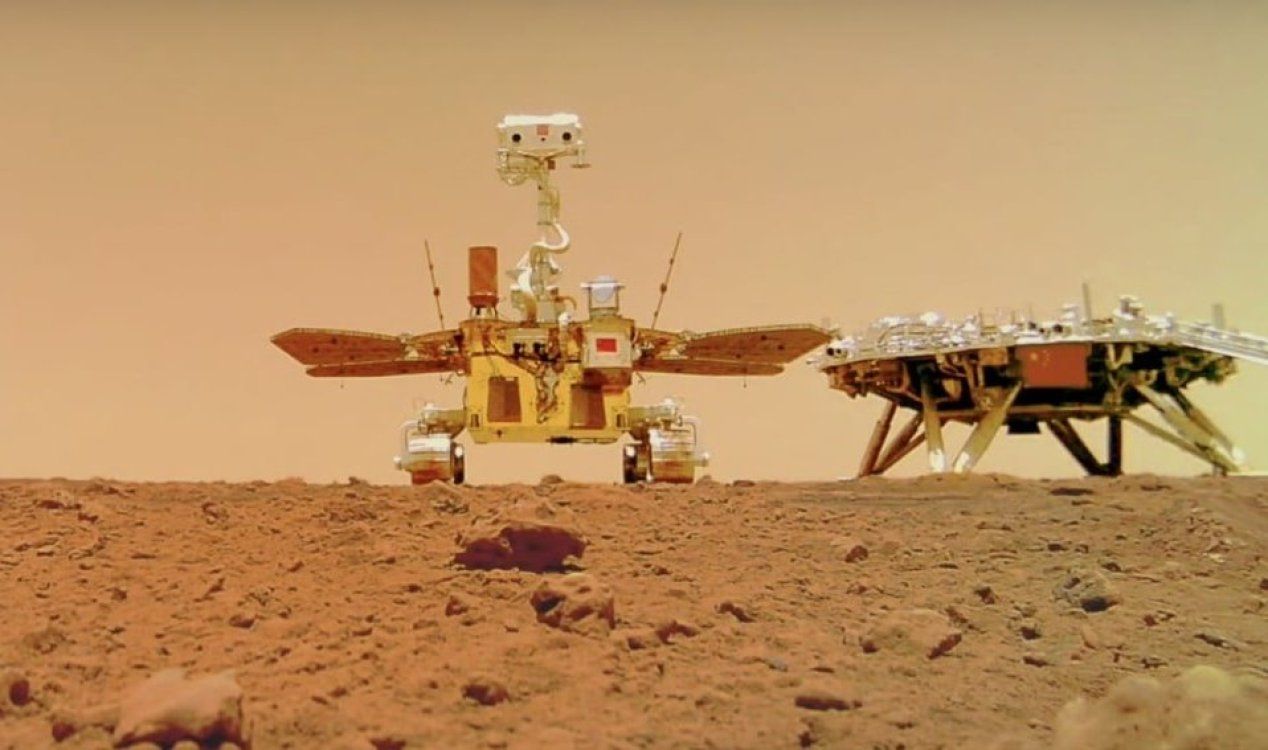 China's Zhurong rover has found signs of recent water on Mars, according to a new study published in the journal Science Advances. The rover, which landed on the Red Planet in May 2021, was exploring the Utopia Planitia region when it observed salt-rich dunes with cracks and crusts. Scientists believe that these features could be the result of melting frost or snow, which would indicate the presence of water on Mars's surface in the relatively recent past, and could even be present today.
The study's lead author, Xiaoguang Qin of the Chinese Academy of Sciences, said that the findings were "a significant step forward in our understanding of the history of water on Mars." He added that the discovery "suggests that water may be more widespread and accessible on Mars than previously thought."
The Zhurong rover is equipped with a variety of instruments, including a ground-penetrating radar, a spectrometer, and a camera. The radar was used to image the subsurface of the dunes, while the spectrometer was used to analyze the chemical composition of the sand. The camera was used to take images of the surface features.
The study's authors said that the cracks and crusts in the dunes are likely the result of water that has evaporated and left behind salt and other minerals. The salt and minerals then seeped between the sand grains, cementing them together to form a crust. The crust is thought to be relatively young, perhaps only a few hundred thousand years old.
The discovery of recent water on Mars is significant because it suggests that the planet may have been more habitable in the past.