Scrooged, Hippos And More
Facts about Scrooged, Hippos and more.
Scrooged
In the 1988 movie Scrooged with Bill Murray, Murray told the Ghost Of Christmas Present actress Carol Kane to be authentic when slapping and hitting him during the scenes.
Unfortunately, she took the role so seriously that she left bruises and split lips, causing delays in shooting scenes for several days to allow Murray to heal from minor injuries.
She was also left traumatised by her character's actions and would often finish a scene and immediately cry for 20 mins.
Happy Hippo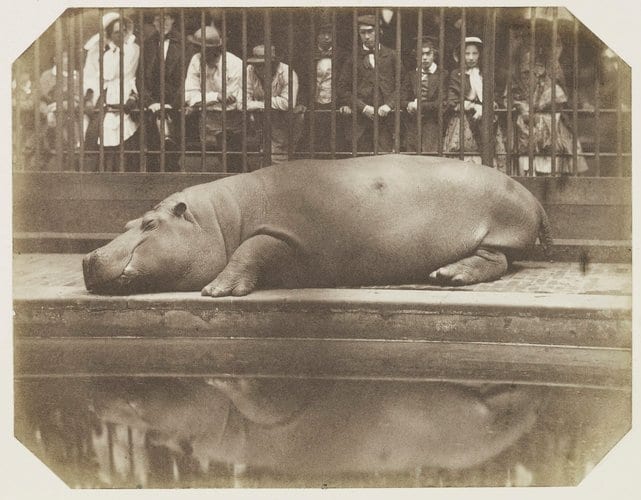 This hippo was donated to London Zoo in 1850 and was called Obaysch.
He was the first "star" animal to draw in crowds at the zoo, and also the very first hippopotamus to be imported to the UK.
It also managed to escape its enclosure, and in an attempt to lure it back, the zoo keeper in charge of the hippo was dangled on a rope above the enclosure as live bait.
Vaccine Cash
A survey of unvaccinated Americans in 2021 found that 57% of them would only take up the offer of a vaccine if they were offered $1,000 to take it.
43% of that group said they would take it for as little as $50.
57% said they would consider taking the vaccine if their job required them to be vaccinated and they were at risk of losing it.
Overweight Pets
In 2020, 42% of Cats and Dogs gained weight during lockdowns.
Fridge No More
Fridge No More was a 15-minute food delivery company trying to compete against Uber Eats or Just Eat when it started up in 2021 in New York.
Despite huge investments from overseas investors, it went bust a year later.
At the time they closed the business, they were making an average of $33 per customer order, but the free delivery and no minimum spend on each order meant they were losing an average of $70 per customer order.
Praise
Several recent studies into employee productivity have all come to the same conclusion. Praising an employee on their strongest points sees them improve far more efficiently than criticising them on their weaknesses.
Dead Facebook
A recent study found that an estimated 30 million accounts on Facebook belong to people that are no longer alive.
As time goes on, eventually there will be more accounts belonging to the dead, than there are owned by living people.
Psychoactive Drugs
Off all the Psychoactive drugs available in the world, the one that is consumed the most in the world is Caffeine.